Jon Mould has traveled "here, there and everywhere" as a pro racing his bike for team Madison Genesis, the Continental squad based out of the UK.
But this winter his bike is fixed in one spot, on his indoor trainer, and he's taking on a whole different kind of professional race: Zwift's KISS Super League.
Could Zwift's virtual racing series ever compete with the targets Jon has on the road?
"With the amount of coverage it's getting at the moment it won't be long I don't think!" Jon told us in an interview.
He's optimistic about eSports Cycling's future: "It's definitely exciting to be a part of and, you know, you never know where it's going to go."
If this format takes off, Jon could take off with it. He's won back-to-back races in the third and fourth rounds of the series and is part of a dominant Madison Genesis roster.
Life Before Zwift
Jon hasn't always been attracting eyeballs from around the globe, racing virtually on Zwift, but he has been in the sport for a long time.
"Well, I'm from the UK, from Wales, and I've been a full-time bike rider since I was 18 with progress through the British Cycling Academy," Jon told us.
He was on their U23 development team and raced throughout the world both on the road and on the track, doing World Cups, competing in European Championships, and even representing Wales at the Commonwealth Games.
But now Jon has taken on a third cycling discipline.
"I've had a winter off the track this winter so I guess I've replaced it with Zwift," he chuckled.
Madison Genesis Dominance
Madison Genesis announced themselves to the KISS Super League in round 1 with Ian Bibby sprinting away on an uphill finish to take the win in the first-ever virtual professional bike race.
Jon was 6th on the day.
Madison Genesis had all four of their riders in the top 7.
Since then the team has taken a commanding lead in the overall standings:
A big driver of this, no doubt, has been Jon's wins in the past two rounds of the series.
What's driving their dominance?
"Ah, experience, really. I think me and Ian Bibby have raced on it quite a lot since we got it and we pass it on to the other lads," Jon said. "It definitely has made a difference. You can tell in those first few rounds who really know when to go hard and knew the courses and it's been a massive benefit for us as a team."
That said, they know their experience is a competitive edge that won't last forever.
"I guess as the series goes on all the other lads will get more experience on it, get better, and the competition should get even harder."
Taking the Win in Round 3
Before taking the line for round 3 of the KISS Super League, the whole Madison Genesis team had just returned from a week-long training camp in Calpe, Spain.
A location from which they undertook Round 2 together, by the way:
"It was a solid 10-days of training," Jon said.
"We landed that morning, all of us pretty tired… we just took a chance, made sure we were there, and just wait. Don't do anything all race and just wait for a sprint."
But a sprint wasn't for certain. Dan Bigham of Ribble Pro Cycling was away with a few KM to go and nearly stayed away like his teammate Ed Hopper did the week before.
"As soon as the sprint opened up I knew the gap was going to close down. And, you know, you just have to go flat out and Ian [Bibby] didn't get around me either so that made it a bit sweeter."
They ended up finishing 1, 2.
Madison Genesis shot ahead in the standings.
Some Friendly Competition
It's always a good sign for a team if it's a bigger accomplishment to beat your teammate than the actual competition.
This 3-minute video captures all the moments from our interview with Jon where he talks about how he an Ian Bibby taught the other Madison Genesis riders how to Zwift and the friendly rivalry between them.
"Ya, it's more fun if you beat a teammate, you know, you can stick it to him and wind him up a bit for a week," Jon laughed. "We're having fun, being competitive about it, so you know, I haven't let Bibby forget that I beat him."
Launching from Long Distance
Watopia Flat is a course with a fast, downhill finish. With Dan Bigham still holding onto a 6-second gap in the final kilometer, Madison Genesis launched their sprint (with others) with a little over 400 meters to go.
For 22 seconds, Jon Mould averaged 960 watts according to his Strava file, peaking out at 1,075 watts and 78 km/h…
😳 …just see for yourself:
"It's one of the things you learn racing on the turbo, really," Jon told us. "Me, personally, I haven't got the same acceleration or 'kick' on a turbo so you end up having to go a lot longer so I have a good sprint."
Back-to-Back Wins in Round 4
We interviewed Jon after Round 3, but weren't able to get an article out in time before the next race… which he ended up winning. 🏆
So, silver lining, we got to sit down with Jon again and hear how his win in Round 4 shook out.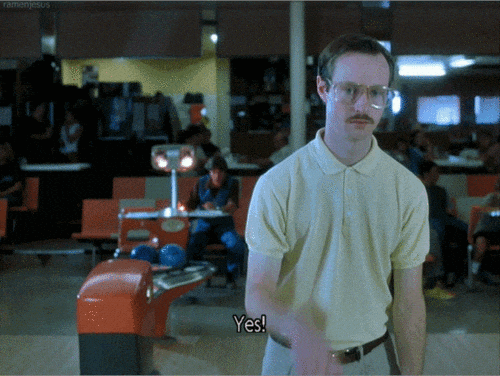 Hardest Race so Far
"It was a real tough one, actually," Jon started. "I reckon it's probably the hardest one out of all the rounds so far. It was a grippy one! It was… just up or down, that course. The Innsbruck one you know where the effort was going to be every time, you just recovered in between, but with the Gotham Grind Reverse, it was just on it for the whole time."
A quick comparison of the full Strava files for rounds 3 and 4 help to paint the picture:
In round 3, Jon averaged 356 watts and 156 beats per minute.
But in round 4, it was 378 watts and 161 bpm:
Ouch.
"Ya, a real tough one," Jon acknowledged.
"I just made sure I was in the right place coming towards the end and, of course, I didn't go for the [intermediate] sprints or anything, just saved all my pennies for the last bit, and then, you know, thankfully had the legs to get the win."
And legs he had, indeed.
Tense Final Kilometers
Round 4 saw some aggression in the final kilometers. With 2.8km to go, Jon's teammate Ian Bibby took off heading into the final intermediate sprint.
That move was quickly countered by Team Ribble riders Alex Luhrs and Dan Bigham, who cleverly used two drafting power-ups in unison to cross the gap.
Clever, but also desperate.
None of the three had the most desired Aero Power-Ups for the finishing sprint, and so decided to try their luck from distance.
It ended up creating a pretty threatening breakaway with 1.8km to go.
With the two Ribble riders, Bibby, well-known powerhouse Connor Dunne and two All-Star riders Zimmerman and Vujasin in the mix, this group could have made a real push for the line.
But behind, no one was laying off the gas.
Jon's final 2.5 minutes show it clearly:
540 watt average ending in a winning sprint?
Not for me, thanks.
Not for many of the other racers, either.
Jon won quite convincingly, dropping 920 watts for 19 seconds in the closing meters.
Alex West of the Dream Team was closing in quickly, though. He had similar numbers in the final two and a half minutes and put down a 13-second spurt at 943w in Jon's draft to nearly pip him at the line.
Alex told us after the race that the finish of Round 4 was "a super hard final 2km where everyone was on their limit."
"Ya, I started from behind," Alex said. "The race split apart with 2km to go and I was caught out and had to do a big effort to join back to the front and had to leave the sprint late to regain some composure to give the sprint a good crack."
It was Alex's third 3rd place in a row.
Alternatively, Jon went early and held it to the line.
"Yeah, it looks like it was the perfect timed thing, but you know, it's one of those things where I just thought it was the right time to go," Jon told us. "We came into it really fast. We were easy on 700 watts coming into the sprint and then, you know, held it just to the line. I thought I was just about to get rolled, but thankfully the finish line came soon enough."
A Roll of the Power-Up Dice
With such a hard, fast, race, Jon and the other Madison Genesis guys were just gambling that all the moves throughout the day would come back for a sprint because they knew they had the legs.
"In previous weeks we've been getting aero power-ups before the race and saving them for the whole thing," Jon told us.
A smart strategy as Jon says these power-ups "make a massive difference" and doesn't think there's much chance contesting one of these final sprints without one.
"Unfortunately, me and Bibby didn't get one before the race so we went into it without one," Jon continued. "Luckily I picked one up mid-race. When that popped up on the screen it was probably a bigger win than the one of the night. And then, unfortunately, Bibs didn't get one. I think he ended up with just a truck so he wasn't there in the sprint in the end. So it shows it was a bit lucky in some ways that I got that aero power up."
Teammate Rivalry Continues
Jon got a whole week of holding it over Ian Bibby after his win in Round 3, and now has another week to basque in his glory.
We asked: Is Ian itching to get back on terms with a win next week?
"Ya, I think so, I think he'll pop up next week, I think," Jon laughed. "The messages I've been getting this week I think he'll pop up next week."
Six More Weeks & Beyond
Madison Genesis first heard about the KISS Super League mid-way through the winter with the rest of the general public. Not long after, the team asked the riders if it was something they would be interested in participating.
"Eight of us from the thirteen were quite keen," Jon said. "Me and Bibby were really keen and then Tom Moses as well, so the other guys followed suit and hopefully we've got a strong squad that we can rotate throughout the ten weeks."
And with a few great results and fun nights under their belts, Jon admits that "it's taken over our Wednesday evenings now."
The Future of eSports Cycling
The KISS Super League is an experiment in the viability of virtual racing as a new sub-discipline of cycling. Not all riders are excited about it, but Jon is optimistic.
"Yeah, I think it's all completely new," Jon told us, "so there are all kinds of things… you know, you could improve the coverage of it… Yeah, it is really brand new. So it's only going to get better and you know it's just good fun, good training too."
Jon recognizes that this is getting covered in a whole new way to traditional road racing.
"It really allows people throughout the world to watch a race. It's just, you don't get to see the guys suffering in their garages or in their dining rooms or where they are," Jon chuckled. "You just see the virtual avatar on it instead of the pain on everyone's face."
That said, Jon addressed this during Round 4, live streaming his effort on the trainer en route to his back-to-back win:
Here at Bereda, we're hoping that these kinds of rider feeds can eventually get integrated into the main live stream put out by Zwift.
Choosing a Winning Team
Madison Genesis seems to have a stacked line-up, but Jon and Ian have done all four races with Connor Swift and Tom Moses having done three.
"You know, some of the guys are a bit new to Zwift so we're trying to get them on to race a bit before," Jon told us. "You know, we're passing on everything we can and as it gets closer to the season it's going to have to fit with our race program as well, so if there's a few guys away at a race in France or something the other four are going to have to fill in."
Then Jon had a fun thought.
"Hopefully it doesn't work out that you're mid-stage race having to do a race on Zwift in the evening," he chuckled. "That would be a tough day."
Evolution of the KSL Rounds
One thing we're hoping for at Bereda is that Zwift will lengthen out some of these KISS Super League races.
With a group full of professional FTPs, the Double Draft feature, flat courses and 35min total ride time, we're going to be watching a fast moving blob charge to a sprint finish week after week after week.
"It'll be interesting," Jon says, "there's seven more weeks so there's a lot of options with courses, you know, and hopefully it'll definitely change throughout the weeks."
"They're always different races," Jon continued, "From one week to another these first three weeks have been completely different. So I definitely think it's going to be exciting."
It's true too, and when you think forward with that progression we start to wonder what the last few races in this series might look like.
"Ya, hoping it'll be completely different than the first one. You know, after like the first 5K in the first one there's only 15 in that group, and then in week three there was 30."
The guys are learning quickly, he says.
"It'll be a lot more competitive by week six, week seven."
Big Stuff on the Calendar
The KISS Super League was a very welcomed but impromptu addition to the Madison Genesis calendar. With the road season quickly approaching, Jon says that the Tour Series and the UCI level races Tour of Yorkshire and Tour of Britain are their main objectives.
"And then, of course, racing here, there, and everywhere around Europe," Jon says.
But how many years, do you think, before something like the KISS Super League ends up being at the same level as the races just mentioned?
"The amount of coverage it's getting at the moment it won't be long, I don't think! So yeah, it's definitely exciting to be a part of and you never know where it's going to go."
Follow our social pages for more news and stories like this:
Need Support and Guidance in your training?
Bereda is building the Peer-to-Peer Coaching platform where Endurance Athletes help each other Improve.